Back
Founder
Stéphane Glaser, founder and senior manager
A graduate of ICN (Institut Commercial de Nancy, Nancy Business Institute, 1995), including studies at the Copenhagen Business School (Masters in International Management).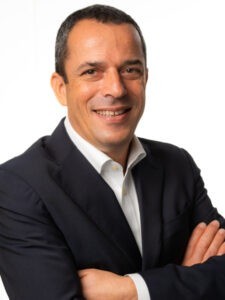 Founder of Global Mind Search in 2009, Stéphane Glaser has a 25+ years experience in Executive Search, looking for high calibers (senior managers up to board members), in France, Swiztzerland and all over Europe
He began his career with international companies in the agri-food sector (Mars and Cocoa-Cola Enterprise), working in sales and supervising sales teams. In late 2000, Stéphane Glaser became a recruitment consultant. In this role he become familiar with local, national and international consulting firms and their various search methodologies (direct approach and approach via databases and job announcements).
He successfully recruited a wide range of executives, experts and senior managers in several different industries and professions while developing a broad network in France and throughout Europe.
Based on this experience, Mr Glaser was inspired to launch Global Mind Search, with the goal of assisting candidates and companies in their search for success.
.
Back